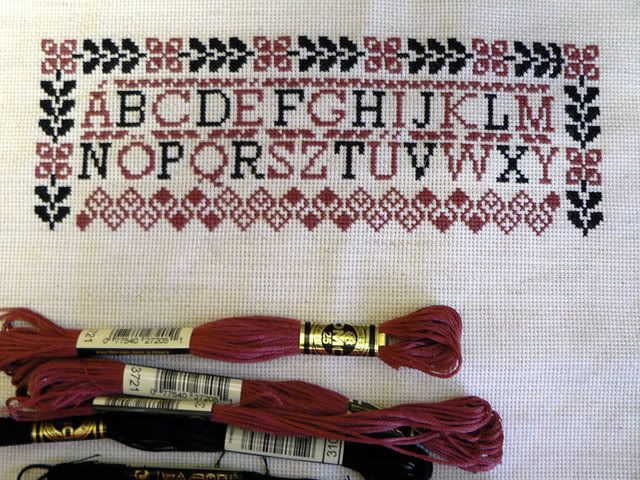 Hi ! I'm
Catherine L. in France
and immediately decided to stich this fabulous project when I discovered the link on an American forum. I chose the bicolor version (DMC 3721 and DMC 310) on a 28 ct aïda fabric which was a great pleasure since I nearly stich on linen only now.
I'm now impatient to discover the second part middle of March. But I have so many projects that time will fly very fast.

Thanks to you Mari and Eva !
Y